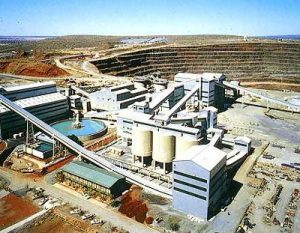 Our robust hydro- and air-powered rock drills operate reliably for long periods, increasing operational efficiency and safety with faster drilling and less noise. We increase uptime with carbide coatings on mining equipment. Our 2-component systems are used for crack repair and chemical anchoring.
Powerful Drives for Mining Processing
Kumera Drives is a prominent designer, manufacturer and service provider of mechanical power transmissions. The experience gathered over decade's guarantees high experience and innovative quality products and services for today's mining industry. Depending on customer's needs, we can offer products from our standard gear range as well as tailor-made solutions just for the special need.
When the equipment manufacturer is choosing a supplier for power transmission equipment. a low life-cycle price, quality and functionality aer taken into consideration. Easy maintenance and flexible spare part and overhaul services are also one of the most important criteria in selecting a Supplier.
The Kumera Drives product and services fulfill the demanding requirements Set by its customers. The highly satisfactory combination and balance between Different aspects has been achieved by working in cooperation with original Equipment manufacturers and end-users in the mining industry.